Posted by Bob Trezona on May 31st 2019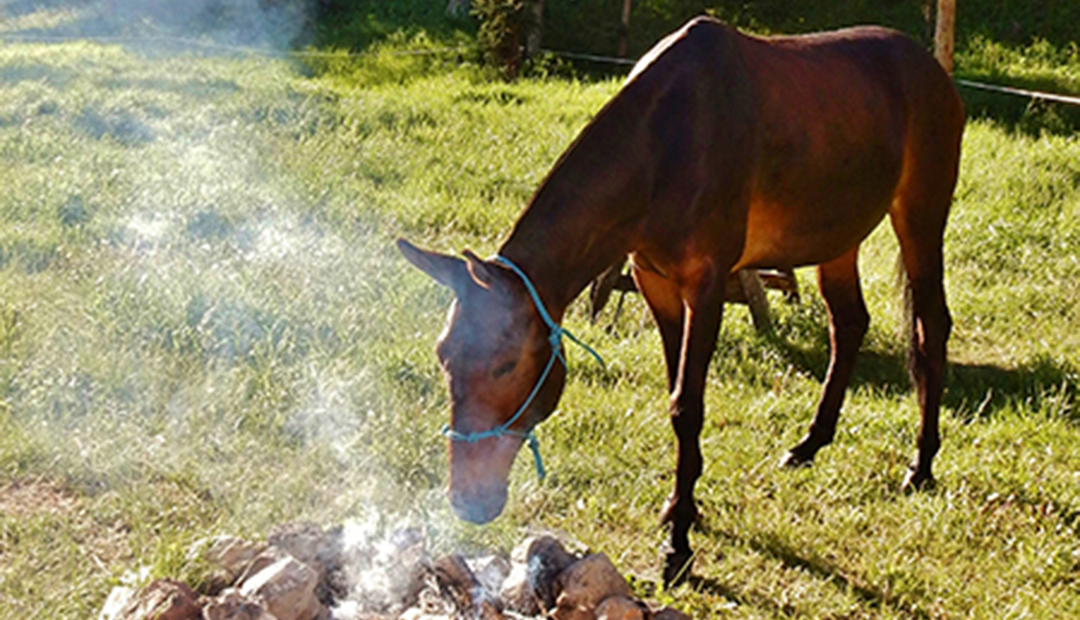 Well, it's another day, but almost quitting time. It seems that is the only time that I can find the time to write. I've had some really nice comments about my writing style and how much they enjoy my Facebook and blog posts, but if I was to really tell the truth, I have gotten so much more out of this than you have. I've had a pretty interesting life and learned a lot from some really interesting people, men and women and I would really like to share some of my stories with you before I'm gone. I think it has to do with that 15 Seconds of Fame that everyone wants before they're gone. Well, let's get back to mule saddles and see if we can help some poor soul from wasting their hard earned money on a saddle that has a small chance of working out for them and their mule.
There are 5 parts to a saddle tree, Horn, Fork, Cantle, Bars and the Rawhide. For this story, we are only interested in one of them, the Bars. These are the two parts that rest on your mules back and trust me, it's the only part that your mule cares about. One of the major problems you face as a potential buyer of your new dream saddle for your mule is that there is almost zero standardization from one Tree Maker to the next. They can do anything that they want and they do. For example, I've seen 58 Wade tree's that weren't even close to the tree I use. Also, I had a chance to see first-hand the difference between Bar designs. I was fitting a real nice built horse a few years back and I had a 58 Wade with PW Bars and it fit the horse 100%. The guy that owned the horse said how come this tree fit's my horse and the tree I ordered with the same specs doesn't seem to fit at all. He went to his truck and got a bare tree out of his truck and showed me the order form and it was the exact specs as the one I had. I put it on his horse and he was right, it probably was about a 70-75% fit, bad enough that he would of sored his horse if he rode him very much.
He was a big man, about 6ft 3" and probably weighed 230 pounds. So if this is the case and it is, how are you supposed to buy a saddle for you Mule that will work for him and you. Now I will tell you something that will really confuse you. I probably have made 75 saddles for mules over the past 35 years and guess what, probably 50 of them I have got a 100% fit with HORSE BARS!!!! When I personally go and fit a mule I always take several horse tree's with different bars and a tree with mule bars to see which bar will get me the closest to a good fit. When I find the Bar that comes the closest to fitting the mule, then I take notes on how I want my Tree Maker to modify the bars so I can get that 100% fit that is so important.
Most Tree Makers will let you change some things like gullet width and height and bar flair, but they don't have the ability to change the rock or twist in a bar like my Tree Maker does. It's still risky for me if all I have to work off of is the 3 pictures that I have customers send me of their animals back but I have done it many times and so far I've never had a problem. It's the only thing I can do if the mule or horse is in a state as far as New York.
I will tell you one last story before I close. There is a real good Mule Trainer in Western Montana where I live. He use to travel all over the world doing clinics and he developed a mule tree that he would sell to his customers so they could have the Saddle Maker of their choice make them a saddle. To make a long story shorter, I ended up with one of his trees from a lady Mule Trainer in Idaho. One of my customers that I had made 3 mule saddles for used her to train all of his mules before he started riding them. Well, she saw the saddles that I had made for him and she asked him to bring the tree over to me to have a saddle made on it. When he brought the tree by the shop, I looked it over and two things caught my eye. One, the rawhide stitching on the tree in several places had split apart so it just wasn't worth building a new saddle on, so I let her know. We decided to go ahead with a new tree and build her a new saddle.
I really wanted this to be a success so I decided to drive to Idaho where the trainer lived. I had 2 other mules to fit on the same trip so I had them haul their mules to the trainer's place. I took care of fitting the 2 outside mules first and then started with the 3 mules that the trainer had. They were all about 950 pound Mules and all of them were between 8 to 12 years old. I took a look and went to my truck and grabbed a tree that I thought might come pretty close to fitting them. I always take 2- 5 Star Pads of different thickness with me when I fit animals. Two of the mules I managed to get a 100% fit and they needed to use a 7/8th thick Pad, the other mule was a bit more A-framed, but I could still get 100% fit on him with a 1 inch thick pad. Well to end this part of the story, I fit all 5 Mules with the same PW Horse Bars with 2 different gullet widths and 2 different pad thickness. I must of hit a home run on the first two mules because I never heard a word from them and you will if they have problems.
I called the trainer after about 2 years because I hadn't heard anything from her. She told me that I really nailed it, it was her favorite saddle and she had really put a lot of miles on the saddle and never had a sore mule. After we were through fitting the trainer's mules and the other people had left, I got the old tree that she had sent over to me and we tried it on her mules. I try to teach customers what I'm looking for in tree fit when I'm fitting their animals. I have a saying " I can teach a 3rd grader in 5 minutes whether a tree fits a horse or mule". She put the old tree that was furnished to her to have a saddle made on and she said to me, "this doesn't fit very good at all" and it didn't. Probably got about an 80% fit on her 3 Mules. She could of gotten by with it because she only weighed about 125 pounds. My thought is why put up with 80% when you and your mule deserve a 100% fit.
I don't know how to write a story like this without sounding like your the best, please believe me when I say that is not the case at all. There are Makers out their that are much better than I ever was or will be. I guess the point that I have been trying to get across to you folks is that you want to find a maker that understand mules and that tree fit is just as important to him as it should be to you. I guarantee your mule will agree with me on this matter.
If you enjoyed this story at all, look for more on my website or Facebook page; you can get to my Blog Post from both of them. As always, this is Bob from Bitterroot Saddle Co. in Corvallis Montana.
--