Posted by Bob Trezona on Feb 7th 2020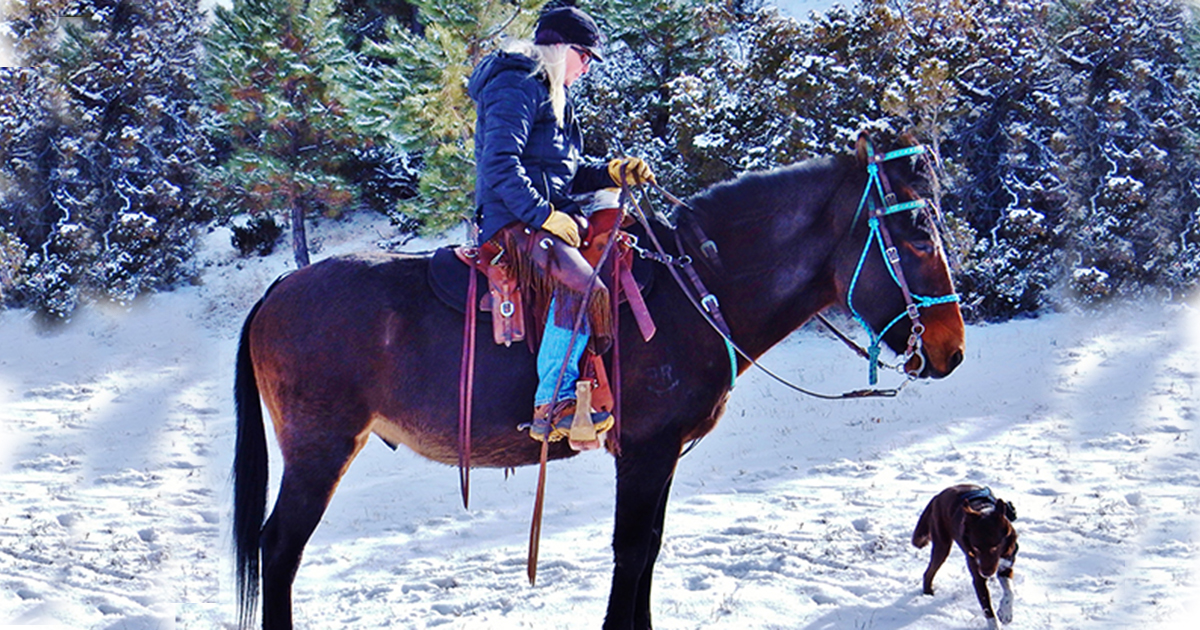 Competitive Riders

From Bob
I've been building saddles for 36 years now and I was a farrier for 10 years before that. I have learned many things about customers, horses and mules in both of my professions. One thing I have learned is that building saddles for competitive riders can be more problematic than building for pleasure riders, ranchers, working cowboys or what have you. Anytime you're building a saddle for someone that is riding in a timed event, you run a larger risk of having a problem with the saddle or the customer. It seems to be more likely that if a customer riding in one of these events, doesn't do well, they have a tendency to want to blame someone or something for not doing well. This could include the saddle maker, farrier or their equine veterinarian.
Where I only use 58 Wade Trees for my custom saddles, I have eliminated most everyone that rides in Rodeos so that leaves things like sorting and penning and maybe endurance riding. Staying away from competitive riders has served me well over the past 46 years.
I had a woman by the name of Robin Morris from Columbus,MT contact me about having me build her one of my Close Contact Saddles for her mule. That all sounded fine to me so we set a date to meet up so I could personally fit her mule. Before the date came around to meet to fit trees on her mule, she started telling me what she had accomplished with him and I started to worry just a bit.
Robin is a VERY competitive person when it comes to her riding and taking care of her best friend, Beau. She is 63 years old, about 120 pounds and just tougher than rawhide. A foot of snow, a temperature of 10 degrees with a 15 mph wind is just great riding weather for her, so as you would expect, she rides a lot by herself. She loves clearing trail, fishing, and looking for shed horns in the late Winter, early Spring. This is where the story starts to get dicey, or anyway it did for me.
Robin bought Beau June 16th, 2014 and before the year was up she put 848 miles on her mule riding in the backcountry. I know from personal experience that this is a lot of riding in 6 months because I have been there and done that myself. All of these miles are documented GPS miles and not a guess. I would venture a guess that 90% of the horses in the US aren't ridden that far in 4-5 years. She was riding a custom saddle that was about 90% wore out, giving her sores and aches; starting to cause Beau some problems also. It wasn't the best-made saddle I have ever seen but looked to be fairly well made considering the shape it was in. Well, the story just continued to get worse for me. Robin was very outspoken about what she wants and how she wanted her new saddle to be made. As a Custom Saddle Maker, you have to be careful of doing strange things on it because you never know where this saddle will end up... and it has your name on it. Robin only asked for one thing that was a bit different and I fully understood why she wanted it this way, so I went along with it.
Well to finish the story, Robin rode 2,188 miles in 2015, 2,302 miles in 2016, 2,062 miles in 2017, 2,314 miles in 2018, 2,573 miles in 2019. So that is 5 years of riding over 2,000 documented miles per year. I rode over 2,000 miles for three years when I was in my mid 20's and let me tell you, that is a long way to straddle a horse or mule. The Top Trail Horse, a nationwide membership-based group that requires members to upload all of our GPS tracks, awarded Beau and Robin who have finished on top for the past 4 years.
I was starting to worry about what Robin thought about her new saddle because I hadn't heard from her in three weeks after she got it and we ended up writing each other on the same day. You can read her email to me about her thoughts and what Beau thought also. I just thought my followers might enjoy reading about one tough lady. As always if you like this story please like and share this post. This is Bob from Bitterroot Saddle Co. Corvallis MT.
From Robin (testimonial):
Bob, I figured it was time to let you know what I think about the saddle. Being one that doesn't fall in love at first glance, I wanted to take my time and experience in the saddle before professing my love, or lack thereof. After 10 rides and 150 miles, I feel it is time to share my thoughts. I love it! For me, it took time to adjust – after all, I logged over 11,000 miles in my last saddle. I have long suspected that my right leg is longer than my left leg. I can't estimate how many times I have taken a tape measure to my stirrups and legs (that's impossible to measure) to validate my theory. On my 8th ride…I figured I have nothing to lose, hopped off and adjusted my left stirrup up one notch and rode for 20 miles. Wow – what a difference. Beau also took some time getting used to the saddle. I always check his back, before and after a ride. His retired saddle would sometimes leave him a little sensitive to the touch in his loin area. Especially a stiff grooming. I noticed after the 7th ride, that sensitivity was going away. I decided to take to the county roads and get his "trot" on. The next 2 days we logged 41+ miles (total) and averaged over 5 mph. I was able to sit the trot for over 80% of the ride – loved it, and he trotted along with no hesitancy – making for a very enjoyable ride. When I got the saddle, I switched the latigo to the rear "D" for a few rides, then switched it back to the front. I also switched to my Mohair stranded cinch with the Weaver "Smart Cinch" rings. It's working really well. The reason I switched was to more easily accommodate my fencing plier scabbard that attaches best to the off-side rear D. The saddle is starting to show some wear – as a saddle should. I would welcome your thoughts on how best to keep it supple and clean. Thank you for sharing your craft and incorporating components that I have found to work. I anticipate riding this saddle for the rest of my life. I feel fortunate to own (and use) one of your amazing saddles. Again, thank you Bob.
-Sincerely, Robin & Beau